Cube Mug is designed by CubeMug in Hong Kong, and is our brand new product. The sales and Marketing of Cube Mug is in Source EC: Corporate Gift Online.
Now Cube Mug is available in United States, United Kingdom, Italy, Singapore, Hong Kong and Japan. With individual design, Cube Mug has some big features for your advertising or promotions: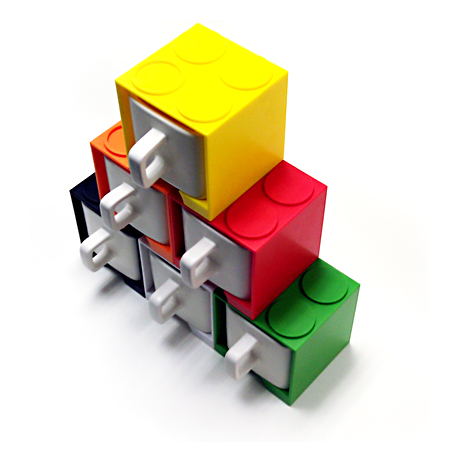 Save space
Our interlocking brick box design provides a way to store the mug by stacking up the box. It is a storage friendly solution for the kitchen and office environment.
Single Hand Operation
The drawer design makes the daily usage convenient. Design without the lid makes the user 'get' and 'put' the mug by single hand.
Protection
When the mouth of the mug is fully covered inside the brick box, the liquid inside the mug can be protected from dirty substance.
Advertising promotion
The body of the package box and the mug provide a large room for advertising. Your brand can be printed on this eye catching area for your promotional activity.
Microwave Safe & Dishwasher Safe
The cube mug has passed both the Dishwashing Resistance Test and the Microwave Safe Test. The mug is therefore microwave safe and dishwasher safe. For more details about the quality certification, please click here.
Designed by CubeMug in Hong Kong
U.S. Patent Applied For : 61488705
Product Designer - Carlos Yip
Graphic Designer - Ben Hung
Sales & Marketing - Source EC: Corporate Gift Online
To learn more details or want to make it yours, please do not hesitate to contact us.